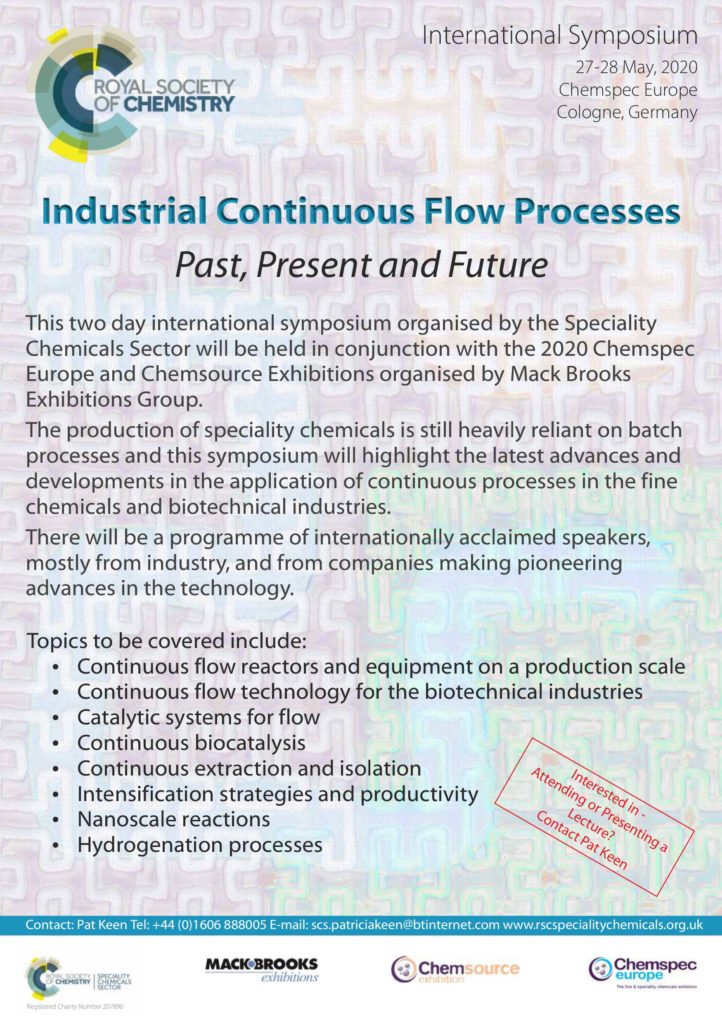 Industrial Continuous Flow Processes
Past, Present and Future
27 – 28 MAY 2020 • 11-12th Nov 2020 COLOGNE, GERMANY
AUGUST 2020

THE 2020 ChemSpec Europe exhibition has now been postponed for 2020. The exhibition will next be held in 2021 at Messe Frankfurt between 19-20 May 2021.
This two day international symposium organised by the RSC Speciality Chemicals Sector will be held in conjunction with the 2020 ChemSpec Europe and ChemSource Exhibitions organised by Mack Brooks Exhibitions Group.
The production of speciality chemicals is still heavily reliant on batch processes and this symposium will highlight the latest advances and developments in the application of continuous processes in the fine chemicals and biotechnical industries.