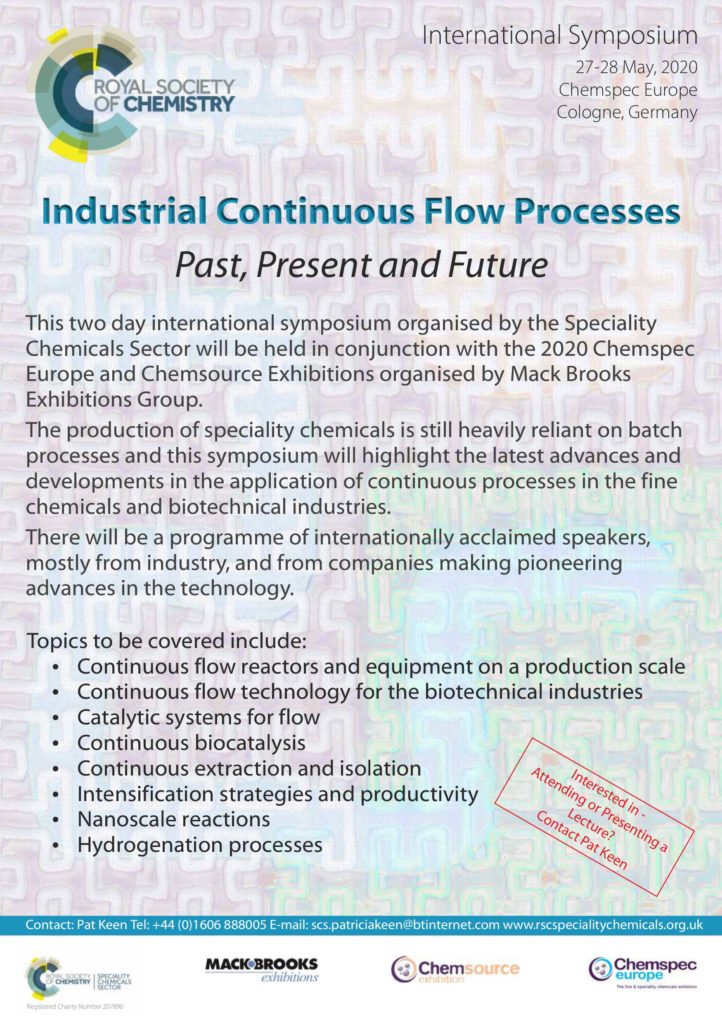 Industrial Continuous Flow Processes
Past, Present and Future
27 – 28 MAY 2020 • COLOGNE, GERMANY
This two day international symposium organised by the RSC Speciality Chemicals Sector will be held in conjunction with the 2020 ChemSpec Europe and ChemSource Exhibitions organised by Mack Brooks Exhibitions Group.
The production of speciality chemicals is still heavily reliant on batch processes and this symposium will highlight the latest advances and developments in the application of continuous processes in the fine chemicals and biotechnical industries.
There will be a programme of internationally acclaimed speakers, mostly from industry, and from companies making pioneering advances in the technology.
Topics to be covered include:
Continuous flow reactors and equipment on a production scale
Continuous flow technology for the biotechnology industries
Catalytic systems for flow
Continous biocatalysis
Continuous extraction and isolation
Intensification strategies and productivity
Nanoscale reactions
Hydrogenation processes