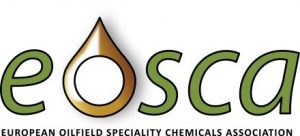 Chemistry in the Oil Industry XVI
New Chemistries for Old Problems
4th – 6th November 2019, Manchester, UK

CALL FOR PAPERS
We are accepting papers from all parts of the oil and gas industry (upstream, midstream and downstream) where chemistry is the central theme. With the industry adjusting to the "new normal", the focus returns to innovative, value-adding chemistries.  Improved understanding of chemistry can lead to field developments and extension that would otherwise be uneconomic. The industry's responsibility to do this safely and with due concern for the environment is paramount.
Paper submissions are invited in the following areas:
·         Drilling / Hydraulic Fracturing
·         Flow Assurance
·         Decommissioning
·         Geology and Geochemistry
·         Enhanced Oil Recovery
·         Shale operations
·         New and Green Chemistry
·         Corrosion Inhibition
·         Regulation and Economics
     (preference will be given to abstracts which clearly describe chemical functionality and structure)

A poster session and exhibition will run alongside the conference.
Papers not selected for oral presentation may be selected for the poster session and published in the proceedings.
Bursaries may be available.
DIARY OF EVENTS
18 February 2019
Abstracts of offered papers and posters should be submitted
End March 2019
Programme will be finalised and speakers notified
2 August 2019
Authors are required to submit full text versions of their papers for committee review
30 September 2019
Authors are required to submit final paper text and draft presentations slides for review
To be kept informed on further information about CITOI XVI, sign up to our CITOI update e-newsletter here
SYMPOSIUM ORGANISING COMMITTEE
| | |
| --- | --- |
| Richard Bligh-Smith | The Dow Chemical Company |
| Henry Craddock | HC Oilfield & Chemical Consulting |
| Jack Dunlop | JD Vistas Ltd |
| Harry Frampton | BP Upstream Technology |
| Kevan Hatchman | |
| Steve Jackson | Baker Hughes, a GE Company |
| Myles Jordan | N Nalco Champion, an EcoLab Company |
| Nik Robinson | EOSCA & NIKAM Consulting |
| Andrew Shepherd | Shell Australia Pty Ltd |
| Clare Temple-Heald | Innospec Inc |

This International Symposium is organised by the Royal Society of Chemistry Speciality Chemicals Sector and the European Oilfield Speciality Chemicals Association. Sponsorship opportunities are available.

For more details please contact the CITOI Conference Secretariat
E: tricia.francis@rscspecialitychemicals.org.uk  M: +44(0)7966 560644